CAREFULLY READ THESE INSTRUCTIONS BEFORE YOU BEGIN.
For Experienced and Professional Installation Only.
Follow all local standards and codes.
For granite, quartz, hardwood, or solid surface type counter top only.
This farmhouse sink is specially designed to fit in a standard 36 inch cabinet. A custom cabinet will be required for any larger size cabinet to be used with this sink. Please provide the cabinet maker with the actual sink to be installed prior to cabinet fabrication.
Proper installation requires a coordinated effort including advanced dialog between the designer (or customer), the cabinet maker, the countertop fabricator and the sink installer during the design and installation phase.
WARNING:Due to the custom nature of this type of installation, no cutout template is included. It is recommended that the sink is installed with a 1/8" countertop reveal as illustrated in Figure 1. It is further recommended that the installer(s) discuss this with the customer and agree that this finished appearance is the desired effect. Elkay Manufacturing Company is not responsible for improper sink or countertop installations.
Figure 2 provides reference dimensional information for establishing a cutout in relationship to the cabinet.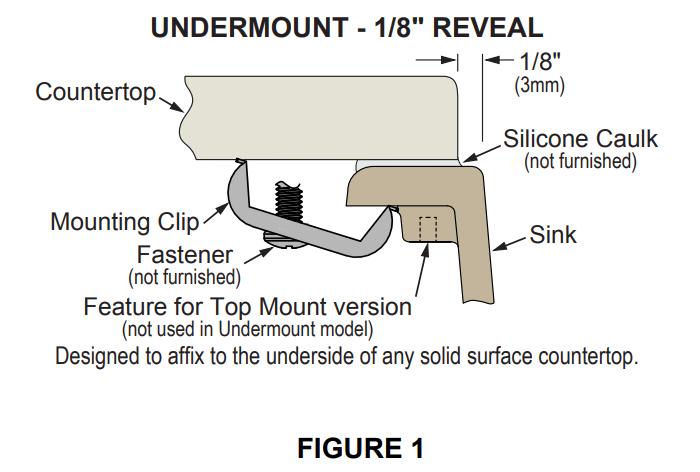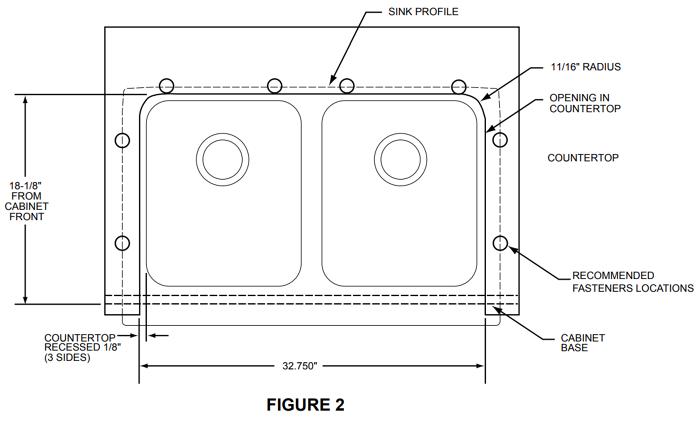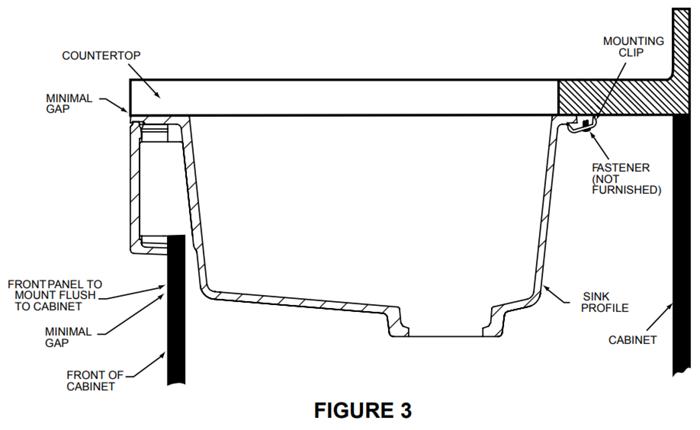 NOTE: If Farmhouse sink is installed in its minimum (36 inches) recommended cabinet, side clips are not required as sink can rest on cabinet side walls.

Clips and fasteners are still required on back of sink.

Elkay recommends that the sink be placed on top of the cabinet after the false drawer front and upper bracing is removed.

The sink can then be traced onto the side walls of the Cabinet to show what material must be removed.

Elkay recommends removing material 1/16 of an inch at a time until the desired look is achieved between the cabinet, sink and countertop.